You are here: Home // Trekking // Cordillera Huayhuash // Mini Trek 7 Days
---
Cordillera Huayhuash
Mini Trek 7 Days
Grade:
Medium
Season to visit:
april to September
Max. altitude:
4800 m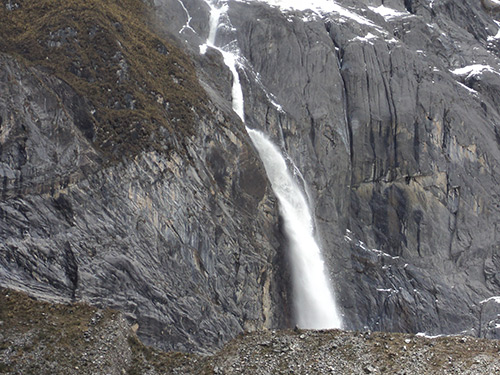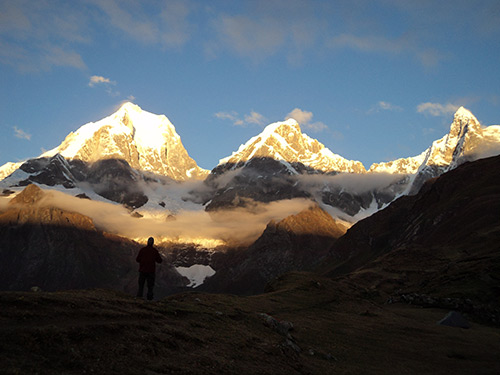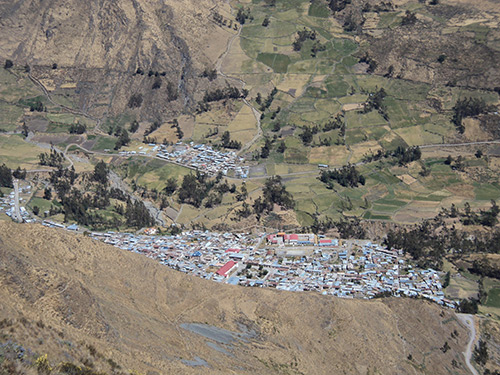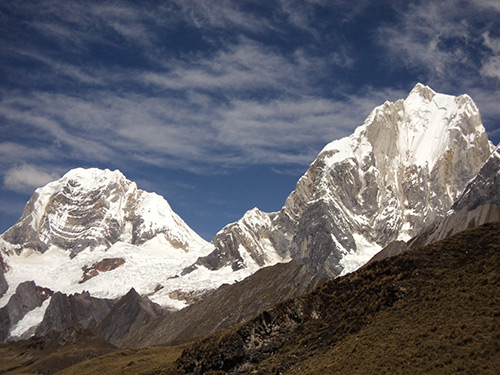 ITENERARY:
Day 1:
Drive 6 hours from Huaraz to Huanuco Pampa 3736m. visit to the Inca Ruins of Huanuco Viejo. Keep drivin up to Queropalca village 3800m. and camp there.
Dia 2:
an easy 4 hours hike through pasture and farmland to Lake Laguna Carhuacocha 4150m where we have our first views of the spectacular Huayhuash mountains.
Day 3:
We spend an extra day at spectacular Carhuacocha. Hike up to view point from where we can apreaciate three lakes together and Siula Grande.5 huors walking
Day 4:
Climb to cross the first Pass Paso de Carhuac 4650m and camp at another lake Laguna Mitucocha 4250m 5 hours walking.
Day 5:
we cross another Pass Punta Cacanan 4700m and camp in Curtelhuain 4200m. 5 hours walking.
Day 6:
A chalenging day pass Rondoy 4750m, descending to lake Solteracocha and then to beautiful Laguna Jahuacocha place where we camp (4150m). 5 to 6 hours walking.
Day 7:
The final pass up to Pampa Llamac 4300m and a long descent to Llamac. 5 to 6 hours walking. Return to Huaraz
---
BOOK NOW!
«Back
Trekking Cordillera Huayhuash 14 days