You are here: Home // Climbing // Vallunaraju 5675m
---
Climbing Vallunaraju 5675m
02 Days
Suitable for novice climbers
Grade:
Medium / Hard
Season to Climb:
april to september
Vallunaraju is easily accesible mountain to the east of Huaraz and is an ideal beginner's mountain and also a good site for technical climbing practice. A good peak to include at the end of your trek or for extra acclimatisation for climbing 6000m peaks.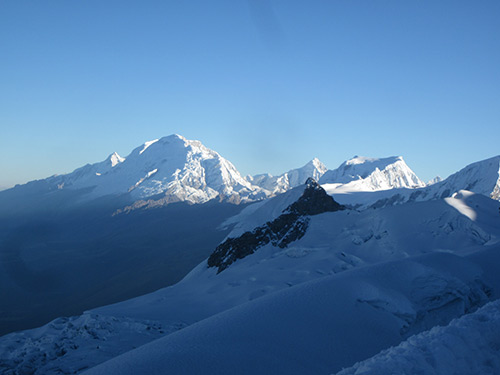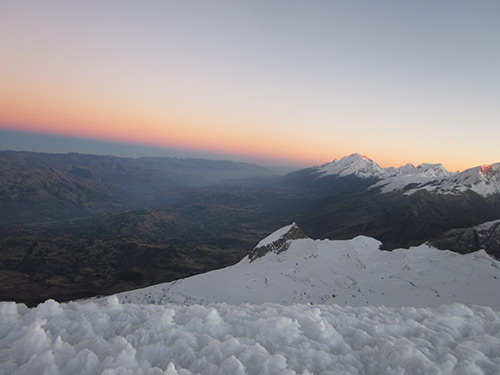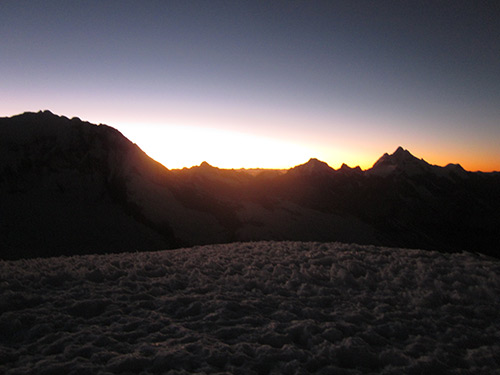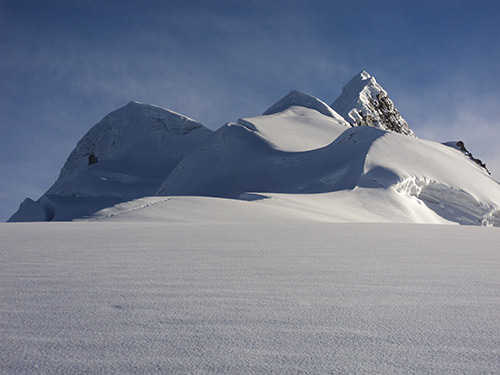 ITENERARY:
Day 1:
Driving 2 hours from Huaraz to the Llaca Valley. Then walking up for 2 to 3 hours to Morena Camp 48500m
Day 2:
A steady and not steep on good snow slopes towards the summit. The last 60m to the summit is steeper. Return back to the road in Llaca Valley and then to Huaraz. About 10 hours
---
BOOK NOW!
«Back
Climbing in Peru