You are here: Home // Trekking // Cordillera Blanca // Olleros Chavin Culture Trek
---
Cordillera Blanca
Olleros Chavin Culture Trek 3 Days
Grade:
Easy/Medium
Season to visit:
april to September
Max. altitude:
4700m
Olleros to Chavín trek combines 3 days of trekking through a remote area of the Cordillera Blanca removed from the busier tourist circuits and where local people still live a traditional way of life.
The trek finishes at the archaeological site of Chavín de Huántar which was the administrative centre and principal temple of the Chavín culture, the oldest major culture in Peru existing from around 1200 to 300 BC. The site of Chavín de Huántar is an incredible feat of engineering, with most of the construction being built underground in an extensive labyrinth of interconnecting chambers and tunnels. The Chavín culture was the predecessor to and a larger civilization than the better known and more short lived Inca Culture which developed many hundreds of years later, inheriting the immense astrological and architectural knowledge from the Chavín ancestors. You will be left amazed at how the ancient culture managed to so accurately construct its building and to lift and fit the massive blocks of stone without the aid of modern building techniques and machinery.remote villages with spectacular countryside and ancient culture and history.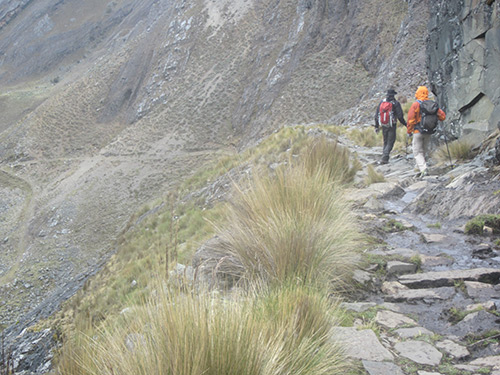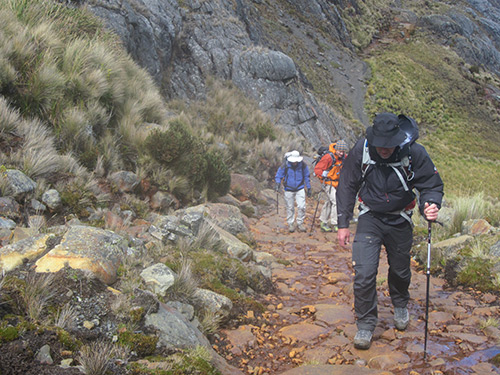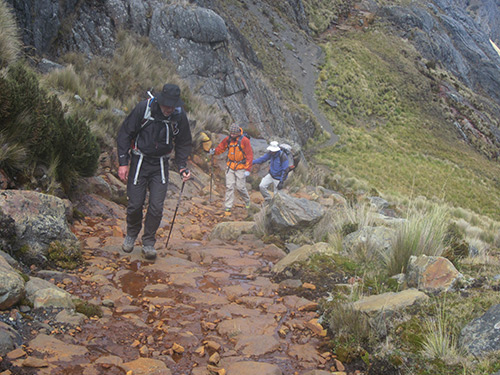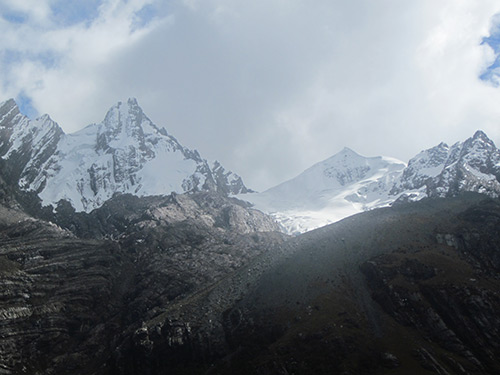 ITENERARY:
Day 1:
We start from the village of Olleros half an hour drive from Huaraz, and hike gently up the valley to camp at Sacracancha 4080m. 8kms 5 to 6 hours walking
Day 2:
Cross the pass Yanashallash 4700M, some parts are steep and descend to camp at Shongo pampa 4088m. 13kms 7 to 8 hours walking
Day 3:
We pass through several villages, eventually descending to Chavín 3140m. 5 to 6 hours. We spend the afternoon having a guided tour of the Chavín de Huántar archaeological site, and then return to Huaraz
---
BOOK NOW!
«Back
Trekking Cordillera Blanca