You are here: Home // Trekking // Cordillera Blanca // Olleros - Carhuascancha - Chavin
---
Cordillera Blanca
Olleros - Carhuascancha - Chavin Trek 6 Days
Grade:
Medium
Season to visit:
april to September
Max. altitude:
4850m
Remote Trek Combined With Ancient Culture Looking for a unique remote trekking experience away from the busy mainstream trekking routes?
Our new 6 day trek is a magical journey through a remote unspoilt area of the Cordillera Blanca not frequented by many trekking groups. Follow an ancient pre Inca route through valleys with waterfalls and numerous small blue mountain lakes, hidden valleys with hanging glaciers, cross passes with fantastic views of surrounding mountains and experience Andean mountain culture when we pass through small remote traditional villages.
This trek has an ending in an ancient ruins at the archaeological site of Chavín de Huántar which was the centre of the Chavín culture, the oldest major culture in Peru.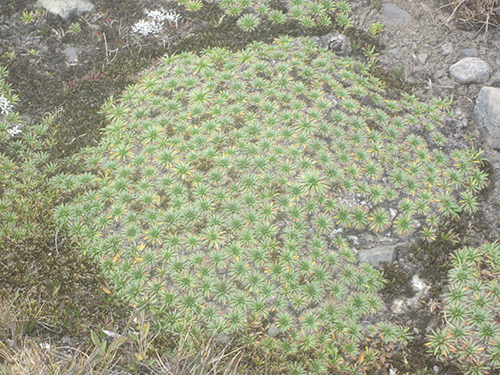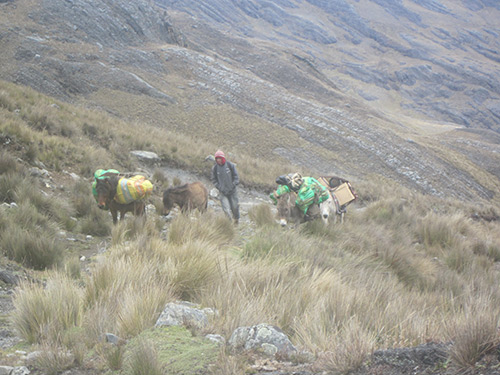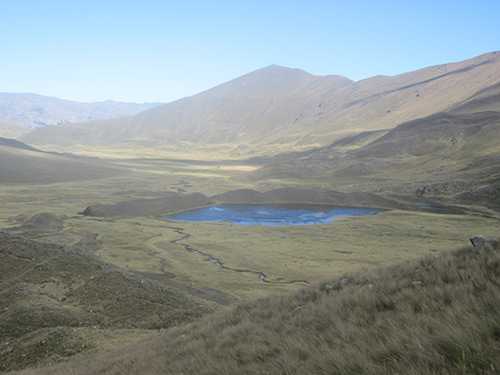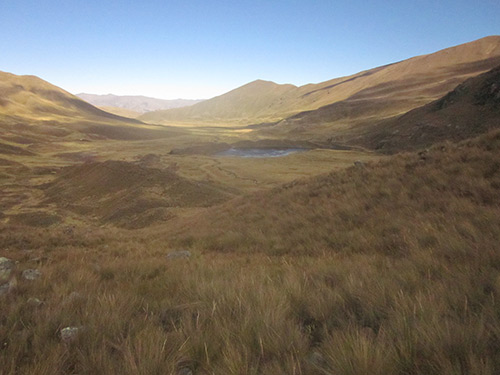 ITENERARY:
Day 1:
Drive one hour from Huaraz to Quisuar 3686m where we start trekking. Follow an ancient pre-Inca pathway through the valley Quebrada Uqian to our camp at Sacracancha 4120m. 5.5 hours
Day 2:
crossing the first pass Punta Yanashallash 4700m from where we see the glacier Uruashraju. We pass by a small lake near the top of the pass, and then descend to our camp in the wide green valley of Shongo 3850m. 7 to 8 hours
Day 3:
Walking on undulating terrain up the beautiful remote valley Quebrada Alhuina with its cascading waterfalls and small mountain lakes. The massive snowy peak of Huantsan 6395m comes into view before we reach camp at Castillo 4350m. 4 to 5 hours walking
Day 4:
Going up to the second pass Portachuelo 4850m where we have amazing views of the peaks of Huantsan and Pamparaju. Decsend down into a valley closed in by granite mountains to our camp at Rimarima 4300m. 5 hours. There is time in the afternoon for a hike up to visit the mountain lake of Llanganuco
Day 5:
Going up over covered hillside to our final pass Mesapata 4600m from where we can see several beautiful lakes. We can take an optional diversion to Lake Maparaju before descending to our camp in the grassy valley Carhuascancha at 3935m. 6 to 7 hours
Day 6:
Descend down the wide valley passing through several small Andean mountain farming villages until we reach the road at the village of San Marcos 2964m where our private van will be waiting for us. We drive to the ruins of Chavín De Huántar where we take a tour before returning to Huaraz.
---
BOOK NOW!
«Back
Trekking Cordillera Blanca