You are here: Home // Bus tours // Honcopampa tour Cultural and adventure
---
Honcopampa tour cultural and adventure
Bus Tour
AVAILABILITY:
All year round
DURATION:
8 hours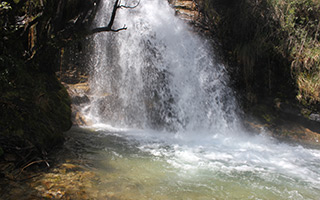 Driving along the valley called Callejon De Huaylas, visiting some villages in the way and enjoying the scenery, tradional houses in this area, surrounded by agriculture fields, also in the way we can appreciate small village: Pampamaca where local people offer their handmade textile (hand-craft), then keep driving up to the archaeological site Honkopampa – from the influencia Huari.
then short walking up to the waterfalls called Yurac Yacu (white- water).
finally we drive to the village Vicus where is located the hot spring called Chancos and then back to Huaraz
---
BOOK NOW!