You are here: Home // Climbing // Yanapaccha 5460m
---
Yanapaccha Mountain Climbing 5460m
03 Days
Not suitable for beginners
Grade:
Medium / Hard
Season to Climb:
april to september
Yanapaccha is situated in the Llanganuco Valley adjacent to Pisco, but is much less well known and less frequented by climbers.It is a moderately difficult climb with some steep sections and is not suitable for biginers, but an ideal peak for experienced climbers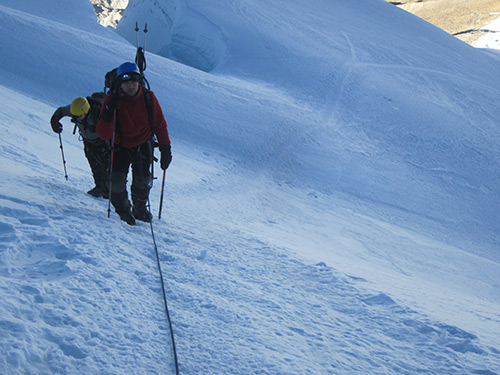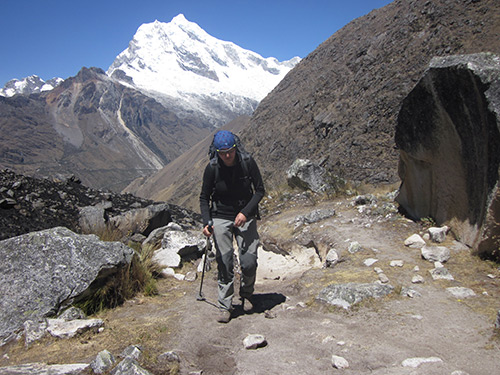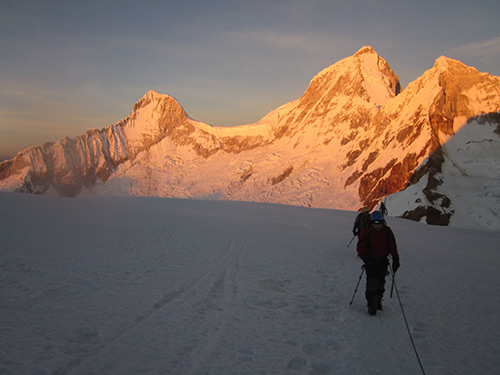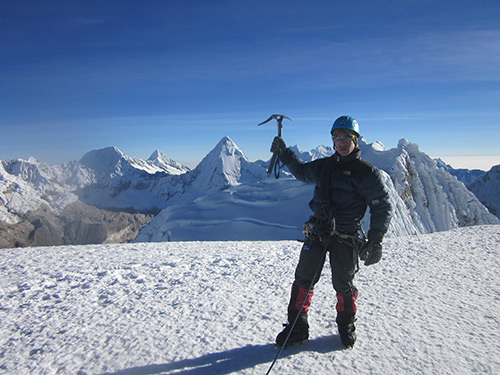 ITENERARY:
Day 1:
Drive from Huaraz to km 42 (4650 mt) nice view point from the valley and mountains (3 to 4 hours driving), passing by the famous twin lakes of Llanganuco. We hike up following a rocky trail through moraine rock and rock slabs to reach Morena Camp near a lake (5000m) 4 to 5 hours walking.
Day 2:
Crossing over large moraine rock until we reach the glacier. The initial ascent onto the glacier is usually a steep ice climb then we reach more gentle terrain on the glacier. We pass by large crevasse fields to arrive at the west face of Yanapaccha which we climb sometimes steeply to the summit. then descending the same way to our camp 10 to 12 hours walking and climbing .camping in the same place
Day 3:
leaving in the morning to km 42 place where we started 3 hours walking and then driving back to huaraz (3 hours)
---
BOOK NOW!
«Back
Climbing in Peru