You are here: Home // Trekking // Cordillera Blanca // Quebrada Quillqueyhuanca and Laguna Churup
---
Cordillera Blanca
Quebrada Quillqueyhuanca and Laguna Churup 3 Days
Grade:
Easy/Medium
Season to visit:
april to September
Max. altitude:
4350m
A great short trek into a beautiful valley away from some of the other busy trekking trails. Ideal as acclimatisation for climbing and suitable for families or for those looking for an easier hike or camping trip while still experiencing magnificent mountain scenery. Features visits to glacial fed high mountain lakes.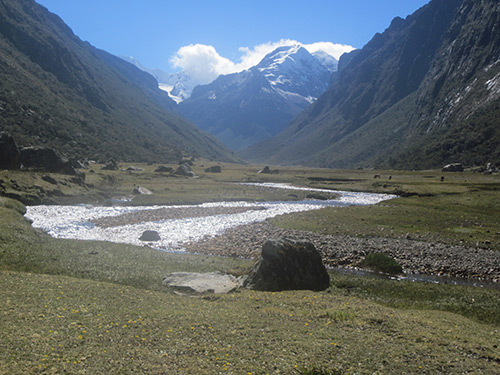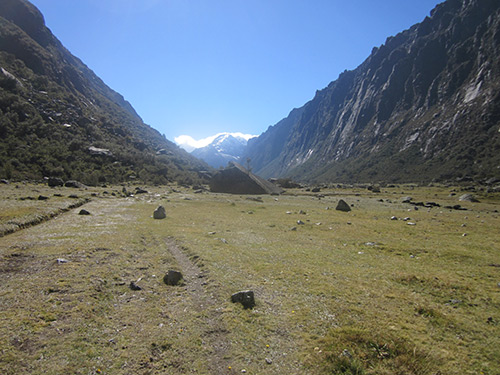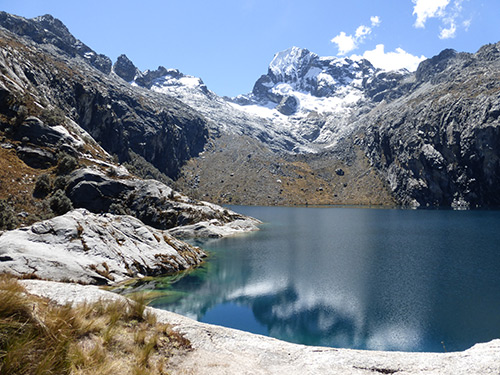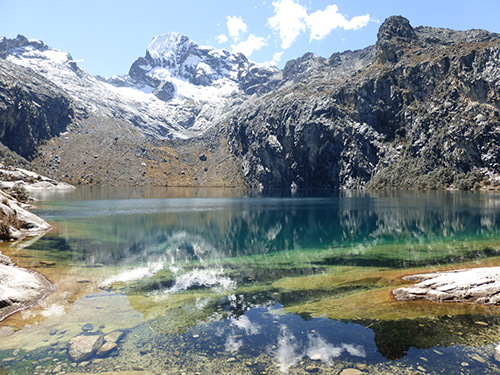 ITENERARY:
Day 1:
An easy hike up the valley Quebrada Quillqueyhuanca to camp at same valley 4250m. 4 hours. In the afternoon hiking into the valley Quebrada Cayesh where views are espectacular of white mountains and glaciers.
Day 2:
A hike up to the lake Laguna Tullpacocha 4350m where we often see ice from the glacier floating in the lake. Return to the same camp site.
Day 3:
An easy walk down the valley, and return to Huaraz.
Optional:
To hike up to Laguna Churup 4450m
---
BOOK NOW!
«Back
Trekking Cordillera Blanca