You are here: Home // Trekking // Cordillera Blanca // Santa Cruz – Cedros Alpamayo
---
Cordillera Blanca
Santa Cruz – Cedros Alpamayo Trekking 11 Days
Grade:
Moderate/Hard
Season to visit:
april to September
Max. altitude:
4850m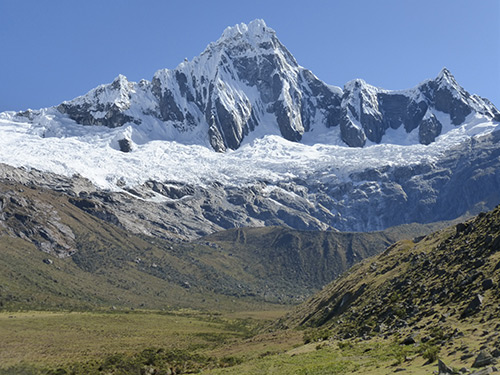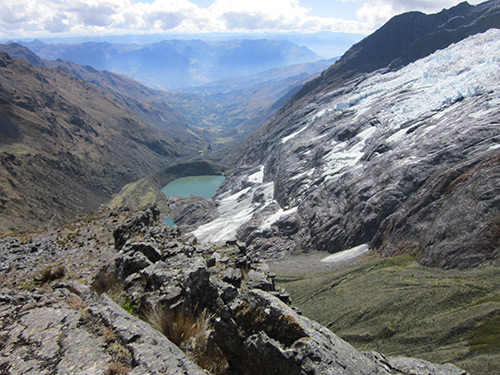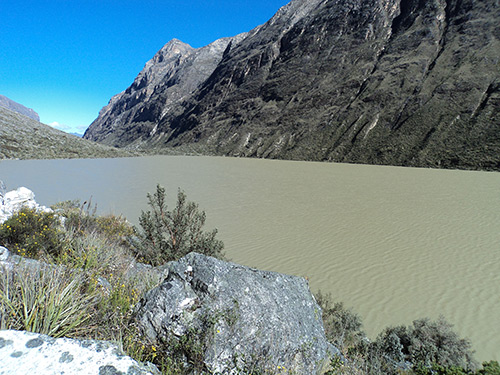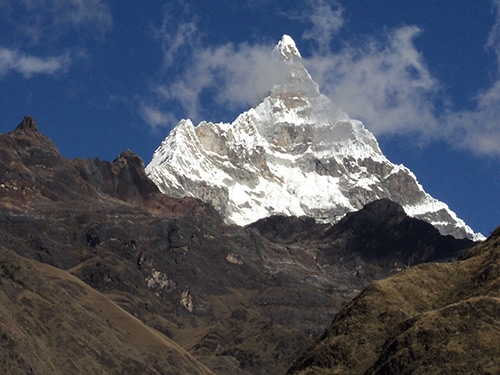 ITENERARY:
Day 1:
Drive to Cashapampa 2900m. Going up next to the Santa Cruz river canyon .fist couple huors steep and then gently going up, finally camping at Llamacorral 5hours walking.
Day 2:
Relaxing day hiking in a wide, open valley to Taullipampa 4250m. 5 hours.including view point Alpamayo (opcional going gently up to Alpamayo base camp and Arhuaycocha lake 3hours)
Day 3:
going up for 2 to 3 hours to the pass Punta Union 4750m then descend to wide Green valley huaraipampa down to tucutubamba camp site 4250m 6 hours walking
Day 4:
We climb up steeply on a rocky trail to the top of the pass Alto de Pacaraju 4650m from where there are magnificent views of many snow covered peaks. We then have a long descent down through lupin covered hillside to camp at a small lake Laguna Huecrococha. 3950m. 7 hours
Day 5:
We climb to another pass Tupatupa 4400m and descend to camp at the top of a wide valley at Jancapampa (3600m). Directly behind camp we have views of a huge hanging glacier: Pucajirca. 6 hours.
Day 6:
A long gradual climb up a forested valley and past the lake Laguna Sactaycocha, then we climb steeply to the top of the rocky Pass Paso Yanajanca 4700m. Descend to camp at Safuna in the Quebrada Tayapmapa. 4200m. 7 to 8 hours
Day 7:
Going up to the first pass is a gradual ascent to the low pass of Mesapata 4400m, then we cross the often windy pass Cara Cara (4830m) from where we have great views of White peaks. We camp below the majestic Alpamayo at the camp named Jancarurish 4300m ,7 hours walking.
Day 8:
Rest day. Climb up the moraine to the lake Laguna Jancarurish for close up views of Alpamayo.
Day 9:
A hard day. Long climbing up to the pass Paso Cedros 4750m. We then descend and camp at Osoruri over 4650m challenging night after 7 hours walking.
Day 10:
Short walking up to the pass paso Osoruri 4850m, then in the way down is located one of the most beautiful blue lake in all our trek laguna Cullicocha, from where we have espectacular views of Cordillera Negra; camp site at Wishcash over 4300m ,5 hours walking
Day 11:
Easy day descendig in zig zag down to Hualcayan village 3100m,4 hours walking and back to huaraz
---
BOOK NOW!
«Back
Trekking Cordillera Blanca